How to Create a Successful SEO Content Strategy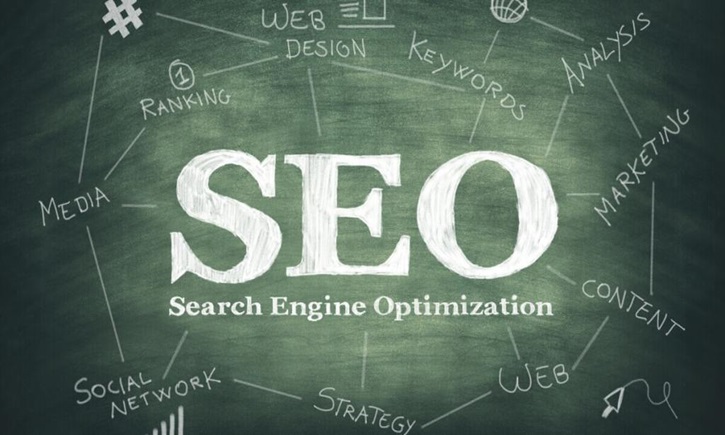 Search Engine Optimization (SEO) is an essential practice that helps businesses improve their online presence and attract organic traffic. By optimizing your website's content for search engines, you can boost its chances of ranking higher in search engine result pages (SERPs).
For this to happen, you need to create a successful SEO content strategy. So, let's focus on how to do that to improve your website's visibility, as well as drive relevant traffic and increase conversions.
Leveraging localized content for targeted audiences
One crucial aspect of SEO content strategy is catering to local audiences. By incorporating location-specific keywords, addressing local challenges, and highlighting regional expertise, businesses can attract the right customers. For example, by using localized SEO content for Sydney, like sharing insights on local events and attractions, a café on Bondi Beach can establish a strong online presence.
To succeed with localized content, it's essential to conduct thorough keyword research and competitor analysis. By understanding the search intent and preferences of your target audience, you can create compelling content that resonates with them. Additionally, optimizing your website with local schema markup and including accurate contact information will boost your chances of appearing in local search results.
Developing an effective keyword strategy
To create an effective keyword strategy, start with identifying relevant keywords that fit your business and are directed to target audience. Use keyword research tools, like Google Keyword Planner or SEMrush, to discover high-volume keywords with low-competition. These keywords should be used naturally within your content, including body text, meta tags, headings, subheadings, and image alt text.
However, it's important to strike a balance between keyword optimization and maintaining the readability and relevance of your content. Google's algorithms are now smarter at understanding user intent, so focus on creating valuable and engaging content that naturally includes relevant keywords. It's important to remember that overstuffing keywords may lead to a negative user experience and potential penalties from search engines.
Crafting compelling headlines and meta descriptions
Headlines and meta descriptions are the first elements users see in search results. Creating captivating headlines and concise meta descriptions can significantly impact click-through rates. So, ensure to include relevant keywords in these parts of content while making them, at the same time, compelling and enticing to potential readers.
For example, if you are writing an article about "The 5 Benefits of Landscape Lighting," a captivating headline could be "Unveiling the Hottest Landscape Lighting Trends: Create a Stylish Outdoors for All Season." The meta description should provide a concise summary of the article, showcasing its value to potential readers.
Implementing on-page optimization techniques
On-page optimization stands for optimizing each web pages of your website to improve their relevancy. The first thing you should do is structure your content using proper heading tags, such as H1 and H2, to provide a logical hierarchy. Break up the content into smaller paragraphs and utilize bullet points and numbered lists to enhance readability.
Remember to optimize your images by using descriptive file names and alt tags. Those provide alternative text descriptions for visually impaired users and help search engines understand the content of the image. Also, compressing images to reduce file size and ensuring fast page loading speeds is highly relevant for better SEO and experience of your audience.
Creating high-quality content
The cornerstone of a successful SEO content strategy is creating high-quality and valuable content that addresses the needs and interests of your target audience. Considering search engines prioritize content that provides genuine value to users, focus on creating in-depth, informative, and well-researched articles, blog posts, or guides. They need to answer common questions, provide solutions to problems, or offer expert insights through their content.
Moreover, by incorporating various media formats, like video and audio, they can enhance the engagement and shareability of your content. Content that stands out from the competition and provides a unique perspective will attract more organic traffic, as well as encourage users to share and link to it, improving your website's authority.
Building a strong internal linking structure
Internal linking is an effective strategy to improve user navigation, distribute link equity across your website, and enhance search engine crawlability. By interlinking relevant pages or blog posts, you help search engines understand the relationships between different content pieces and boost their visibility.
Ensure you identify relevant anchor text and link to related content within your website whenever it adds value to the reader. Also, check that your website has a clear and user-friendly navigation structure. Always keep in mind that a well-organized menu and breadcrumb links help both users and search engines navigate your site effectively, improving user experience and SEO performance.
Optimizing for mobile devices
In today's mobile-driven world, it's imperative to optimize your website for mobile devices. However, mobile optimization is not just about responsive design and also includes factors like page speed, user interface, and mobile-friendly content. For instance, Google considers mobile-friendliness as a ranking factor, so make sure your website is responsive across different screen sizes and loads quickly on all mobile devices.
Some way to improve mobile usability is using legible fonts, maintaining a clean and uncluttered layout, and ensuring that buttons and links are easily clickable on smaller screens. Try to regularly test your website's mobile optimization by using tools like Google's Mobile-Friendly Test, and promptly make necessary adjustments.
Analyzing and iterating based on data
To continuously improve your SEO content strategy, it's essential to analyze performance data and make data-driven decisions. Use web analytics tools like Google Analytics to track key metrics such as conversions, organic traffic, time on page, and bounce rate. In addition, identify patterns, discover content gaps, and understand user behavior to refine your content strategy.
Regularly conduct keyword research to identify new opportunities and adapt your strategy accordingly. Don't hesitate to experiment with different content formats, headlines, or topics to see what resonates best with your audience. By iterating and optimizing your content based on data-driven insights, you can stay ahead of the competition and improve your search engine rankings.
Final words
To create a successful SEO content strategy, you need to employ various techniques and considerations, from localized content to keyword optimization. Each aspect you incorporate plays a vital role in driving organic traffic and improving search engine rankings. Take into account that SEO is a continuing process, so stay updated with the latest trends and adapt your strategy accordingly to maintain long-term success.