What You Need To Know To Boost Your Marketing Strategy with Google Analytics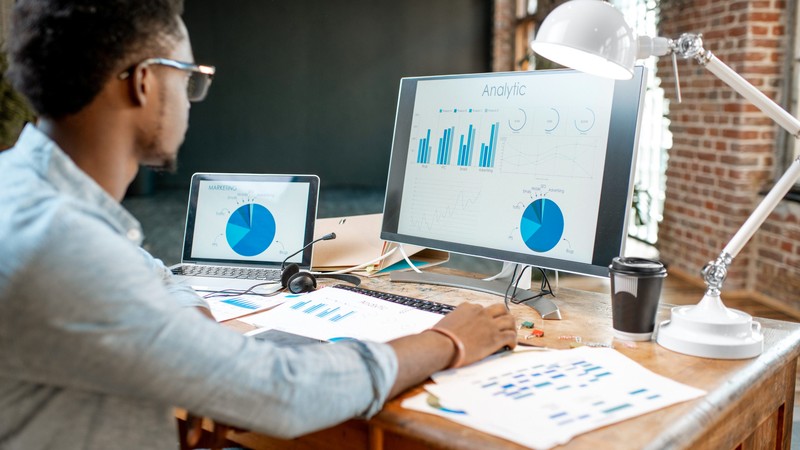 Google Analytics is a powerful tool that provides valuable insights into website traffic and user behavior. It allows you to track and measure various metrics, such as the number of visitors, their demographics, and the sources of traffic. With Google Analytics, you can gain a deeper understanding of your audience and make data-driven decisions to optimize your marketing strategy.
By analyzing user engagement, conversion rates, and campaign performance, you can identify areas for improvement and tailor your marketing efforts accordingly. It empowers you to track the effectiveness of different channels, assess the success of campaigns, and make informed decisions to maximize your ROI.
Harnessing the Power of Google Analytics: Key Features and Benefits
Uncovering Consumer Insights: Tracking and Analyzing User Behavior
Google Analytics provides invaluable insights into consumer behavior, enabling businesses to understand how users interact with their websites. By tracking metrics such as page views, bounce rates, and session durations, businesses can gain a deeper understanding of user preferences and tailor their marketing strategies accordingly. Furthermore, Google Analytics offers detailed reports on user demographics, interests, and acquisition channels, allowing businesses to segment their audience and deliver personalized content. This level of data-driven understanding empowers marketers to make informed decisions and optimize their websites to better serve their target audience.
Measuring Campaign Effectiveness: Tracking Key Metrics for Success
With Google Analytics, businesses can accurately measure the effectiveness of their marketing campaigns. By setting up campaign tracking parameters and goals, marketers can track key metrics such as conversion rates, click-through rates, and average session duration. These metrics provide crucial insights into the performance of different campaigns and channels, allowing marketers to allocate resources effectively and optimize their marketing efforts. By monitoring campaign performance in real-time, businesses can make data-driven adjustments to their strategies, maximizing the return on investment (ROI) and improving overall campaign success.
Identifying Target Audience: Utilizing Demographic and Interest Data
Understanding the target audience is essential for any successful marketing strategy, and Google Analytics offers powerful tools to identify and analyze this audience. By utilizing demographic and interest data, businesses can gain valuable insights into their customers' characteristics, preferences, and behaviors. This information enables marketers to create targeted content, develop more effective advertising campaigns, and tailor their messaging to resonate with their ideal audience. By leveraging the demographic and interest data provided by Google Analytics, businesses can refine their marketing approach and enhance customer engagement, ultimately leading to increased conversions and revenue.
Implementing Google Analytics for Effective Marketing Strategy
Defining Goals and Conversion Tracking: Measuring Success
To effectively measure the success of your marketing efforts, it is crucial to define clear goals and implement conversion tracking in Google Analytics. In this section, we will explain why setting goals is essential and how to define them for your business. Additionally, we'll guide you through the process of implementing conversion tracking, allowing you to measure the effectiveness of your campaigns, monitor user engagement, and optimize your marketing strategy based on actionable insights.
Customizing Reports and Dashboards: Tailoring Analytics to Your Needs
Tailoring Google Analytics to your specific needs is key to unlocking its full potential. In this section, we will show you how to customize reports and dashboards in Google Analytics. By creating custom reports, you can focus on the metrics that matter most to your business, visualize data in a way that suits your preferences, and efficiently communicate insights to stakeholders. With this level of customization, you can make informed marketing decisions and continuously refine your strategy to drive better results.
Boosting Marketing Strategy with Google Analytics Mastery
Data-Driven Decision Making: Analytics for Informed Marketing Tactics
Unlock the power of data with Google Analytics to shape your marketing tactics. By analyzing valuable insights, you can make informed decisions that drive your strategy forward. Discover trends, uncover customer behavior patterns, and gain a deeper understanding of your target audience. Leverage this knowledge to optimize your marketing campaigns and effectively allocate resources for maximum impact.
Optimizing Website Performance: Enhancing User Experience
Improve your website's performance by leveraging Google Analytics. Understand how users interact with your site, identify bottlenecks, and enhance the user experience. Analyze metrics like bounce rates, average session duration, and conversion rates to pinpoint areas that need improvement. With these insights, you can optimize your website's design, navigation, and content to create a seamless and engaging experience for visitors, increasing their likelihood of conversion.
Fine-Tuning Campaigns: Continuous Improvement through Data Analysis
Continuously refine and optimize your marketing campaigns using Google Analytics' powerful data analysis capabilities. Track key performance indicators (KPIs) such as click-through rates, conversion rates, and return on ad spend (ROAS) to measure the effectiveness of your campaigns. Uncover valuable insights that allow you to adjust targeting, messaging, and ad placements to reach your desired audience more effectively.
In today's data-driven marketing landscape, Google Analytics mastery is essential for optimizing your marketing strategy. By leveraging the insights provided by this powerful tool, you can make informed decisions, enhance user experience, and continuously improve your campaigns. Harness the potential of Google Analytics to unlock valuable consumer insights and drive measurable results.
Publisher's Details:
Emet Digital
17337 Ventura Blvd # 215, Encino, CA 91316
(818) 616-6215
info@emetdigital.com
emetdigital.com
Read: The Benefits of Micro-Moments in Your Digital Marketing Strategy, as Emet Digital, a leading digital marketing agency in Long Beach, CA, explains how incorporating micro-moments into your strategy can drive customer engagement and conversions. Partnering with us means gaining access to our digital marketing services, empowering your business to generate quality leads and expand your reach.