Home Automation in Data Centres and Retail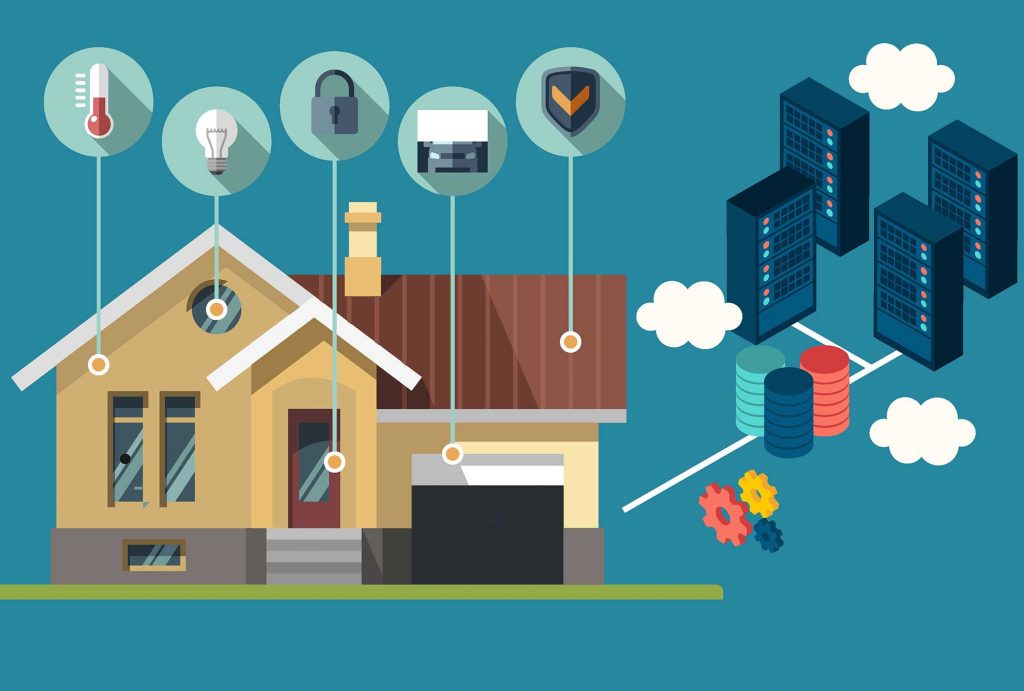 In this article, we take a look at how Legrand has helped data centres and retail sectors become more effective and efficient through the power of smart devices and technology. 
Automation In Data Centers
Jaipur, the Pink City, where world-famous landmarks like Hawa Mahal, Jantar Mantar and Amer Fort attract thousands of tourists every month. 
Jaipur is India's first plant city, dating back to the 18th century, indicating that planning here goes to the next level. 
At the Bhamashah State Data Center, India's most significant owned, controlled, operated and managed Data Center in Rajasthan, intelligent automation is prevalent. 
It's an ideal example of how smart devices can increase productivity and enable power saving for large-scale projects.
The Process
Principal Architect, Mr. Saurabh Gupta, and Interior Designer, Mrs. Era Gupta share their insights on building this colossal center. 
"This building is made for all startups of Rajasthan. The government has provided this space to new businesses free of cost. It has all the facilities for a modern coworking space, such as meeting facilities, conference rooms and more!"
Unfortunately, any large-scale project poses several challenges. 
Saurabh stated that the timeline given to him was extremely short, but with Legrand's help, customised solutions were installed in record time. 
So, how does automation help a data centre as massive as this? 
Well, keeping in mind the harsh sunlight conditions in Jaipur, the building was installed with sensors to ensure that the lighting is pleasant when one enters.
The primary object of this project was to save money and energy using various sensors from Legrand. These light sensors perceive the lighting level and automatically dim the brightness, thus ensuring energy efficiency. This is known as daylight harvesting. 
Additionally, various pre-set integrations for lighting, air conditioning, and audio-video/voice control can be triggered with the press of a button.
Amit Kakkar, who spearheaded the project, stated that the Bhamashah State Data Center is the world's first Tier 4 data center under Government regulations. This green building project was taken up as per the Griha guidelines; using the latest fire detection technologies, fire suppression systems, and the latest lighting controls and sensors.  
That's not all. Integrated sensor-based solutions light up the parking and washroom areas whenever someone approaches them. 
In the evenings, outdoor lights automatically switch on, and various building amenities are scheduled as per client requirements. 
The processor is integrated into the server. Thus, employees can send emails to the common server and book meeting rooms for the defined day and time. When users reach the room, all lighting, air conditioning and audio-video appliances are on and ready. 
The presentation room has a special feature known as 'meeting mode'. Once the presentation ends, the lights turn on automatically, and the screen turns off to save energy bills. 
Another button helps with video conferencing. When pressed, the lights increase their brightness to 100% and the camera, microphones and high fidelity Nuvo smart speakers turn on. This makes for a tremendous collaborating experience with colleagues and business partners. 
It's safe to say that this new-age data center is highly satisfied with the solutions, installation techniques and after-sales service provided by Legrand. 
Your office space too can be made more exciting with Legrand's intelligent automation systems!
Automation In Retail Sectors
Coastlines, beautiful temples and a well-known entertainment hub; we've made our way to Kakinada, Andhra Pradesh. 
This hidden treasure and fast-growing smart city is home to several automated shopping malls. 
But, have you ever thought about how smart devices can make your shopping experience more delightful while saving energy?
System Integrator, Ravi Kiran gives us a detailed lowdown!
"Automation systems are the perfect way to earn green credits. When it comes to green credits, the Government evaluates the project and provides a 25% weightage to energy saving. Energy refers to both power and water. This shopping mall was designed so that all the natural light streaming in can be minimised through daylight harvesting".
Other features & benefits include: 
Integrated lighting sensors in washrooms to minimise energy consumption

VMS control systems to ensure that each zone of the mall can regulate temperatures based on the number of people in the area

Vantage lighting control and audio-video systems, which can be integrated with several aspects of the mall and controlled through one common device

A smart plug sensor which adjusts lighting according to the sun's intensity

RGB lighting to spruce up the main entryway

In case of festivities, like Christmas, different music can be played throughout the mall depending on the mood. Legrand's smart lights can also dim, flicker and dance to the beat. 
From motion sensor lighting passages to sensor lighting in parking areas, Legrand's automation systems are saving energy, effort and contributing towards a greener world one mall at a time!