DOWNLOADING INSTAGRAM REELS VIDEO ON ANDROID, IPHONE, PC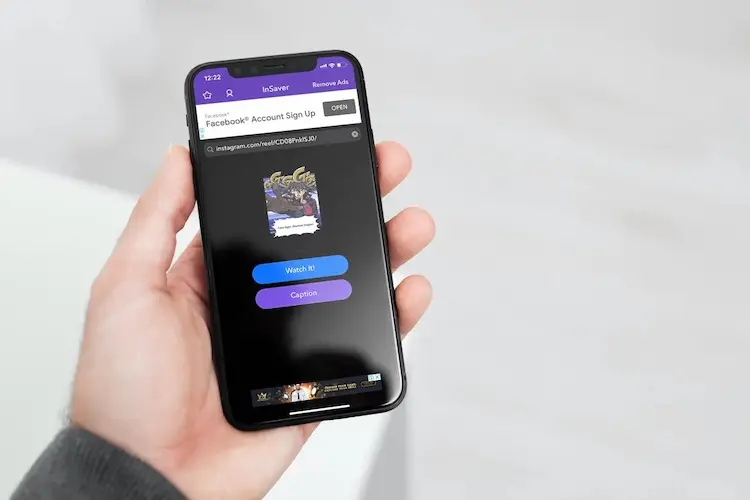 Instagram is constantly updating and adding new features to attract more and more users. The feature that has caught everyone's attention is the Instagram reels. With a dedicated tab, users can access the Reels feature easily. Under this,shortvideo clips or reels as they are called can be uploaded on it. These reels are similar to TikTok videos that consist ofpopular music combined with filters and effects. Check out: instagram downloader page
As is already known, Instagram does not allow downloading photos and videos. Yet there is an option to save it and watch it later without downloading. The steps are:
From the Instagram app, go to the Reels video tab and click on the three-dot icon and tap on save. Alternatively, you can also go via the user's account whose video you want to save.
Then from your profile, click on the feature 'Saved' next to the Edit profile. There the saved Instagram reels can be found.
To make this work easier, you can alternatively take the help of online tools and apps. For downloading Instagram reels on Android/iPhone/PC, etc. some of the best apps are:
Ingramer: Ingramer's website allows downloading videos from social media platforms such as Instagram, Twitter, and Facebook and savethem to your mobile, desktop, or laptop. It is available on a subscription basis.
InSaver: Specifically built for iPhone devices, this app allows to download Instagram reels and repost and archive videos and photos. This app is handy for businesses and influencers.
io: It is anall-in-one downloader app for mobile and desktop. The interface is user-friendly, and the website can be added to the homescreen of the mobile or PC.
Reels Downloader: This app is specifically built for Android devices and hasa simplistic UI without ads. In addition to downloading Instagram reels, this app allows reposting, sharing, and deleting photos and videos.
Story saver for Instagram, insta story downloader: This popular app can be downloaded from Google Store, and videos can be downloaded within seconds.
INSTAGRAM REELS TRIVIA
Instagram supports two types of video file formats that is MP4 and MOV
The maximum length of Reels is 60 seconds( earlier, it was limited to only 30 seconds), and the maximum upload file size is 4 GB. If more than that, the video file is compressed,and the video quality will be compromised.
After the launch of Instagram Reels, the popularity increased considerably. From 7 million downloads, it jumped to 7.8 million downloads.
In India itself, there are 100 million daily and active users of Instagram Reels
ENDNOTE:
The reels videos are restricted for public viewing. Only the account followers can view it. By using the above-mentioned methods, the Instagram reels videos can be downloaded. However, proper care and discernment should be used as downloading private content may cause security and privacy issues.
As long as you download the Instagram Reels for offline & private viewing, there should not be any problem.