The Top 10 SEO Strategies for Small Businesses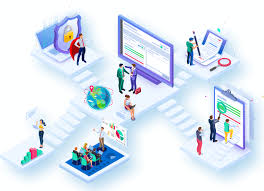 1. Optimize your website for local search
Make sure your website is optimized for local search by including your city, state, and zip code in your title tags, meta descriptions, and H1 tags. You can also include your business's address and phone number on your website and in the footer of your emails.
2. Claim your Google My Business listing
Google My Business is a free listing that allows you to control how your business appears on Google Maps and in local search results. Claiming and optimizing your listing can help you attract new customers and grow your business.
3. Build local citations
Local citations are mentions of your business name, address, and phone number on other websites. Creating local citations can help improve your local SEO and get your business found by potential customers.
4. Optimize your website for mobile
Make sure your website is mobile-friendly and easy to navigate on all devices. Mobile-friendly websites rank higher in Google search results and provide a better user experience for mobile users.
5. Use keywords on your website
Include relevant keywords on your website to help improve your website's visibility in search results. Use keyword-rich titles, meta descriptions, and H1 tags, and consider using a keyword-rich domain name.
6. Generate positive online reviews
Encourage your customers to leave positive reviews about your business on popular review sites like Google, Yelp, and Facebook. Online reviews can improve your local SEO and help attract new customers.
7. Create quality content
Publish high-quality, original content on your website to attract visitors and improve your website's SEO. Write blog posts, create infographics, and produce videos that provide value to your audience and are optimized for search engines.
8. Promote your content
In addition to creating quality content, you need to promote your content to get it in front of your target audience. Share your content on social media, send email newsletters, and reach out to influencers in your industry to get the word out.
9. Build links to your website
Link building is the process of getting other websites to link to your website. Quality links can improve your small business SEO and help you rank higher in search results. There are a few ways to build links, but the most common is to reach out to other website owners and ask for a link. You can also post content on your website that other people can link to. Link building can be a time-consuming process, but it's worth it if you want to improve your website's SEO.
10. Monitor your SEO progress
Use Google Analytics and other tools to track your website's traffic and SEO progress. Monitor your website's progress over time and make changes to your SEO strategy as needed.