THE GROWTH OF DIGITAL ASSET MANAGEMENT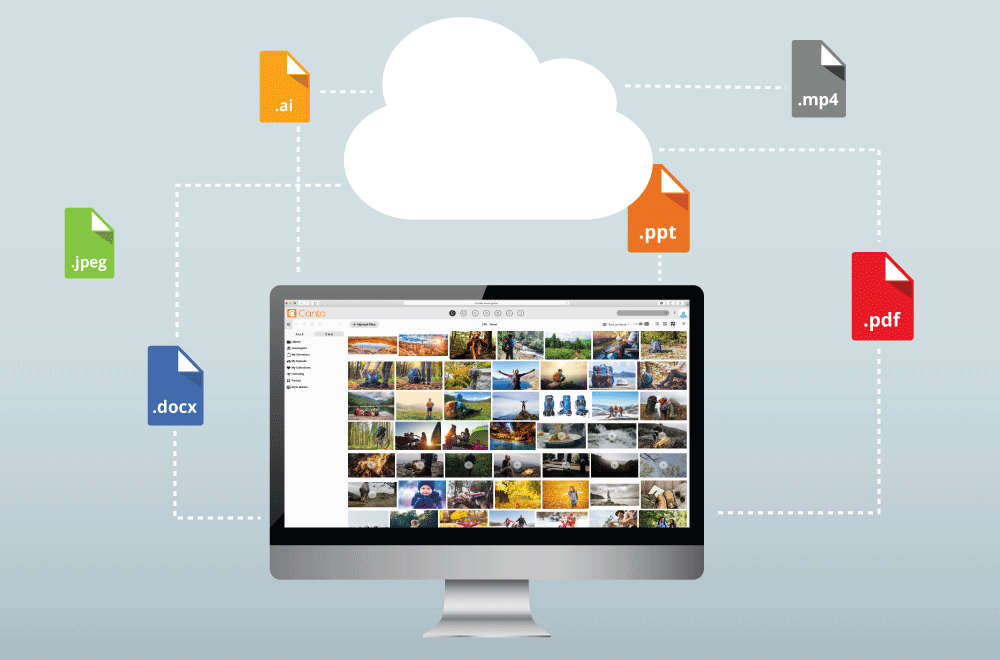 The unprecedented economic strain caused by the covid 19 pandemic has pushed businesses to innovate not only to survive but also to thrive. Consequently, we see the business landscape in many industries change how they operate to accommodate the digital world. One of the major changes seen in almost every company is the move from physical to online workflows, whether consuming content, shopping, communication, marketing, payments, etc.
What is pushing the growth of digital asset management?
Many companies now focus on delivering smooth and unmatched visual experiences for consumers online because the consumption of online content, including images, videos, audio, has skyrocketed significantly. Besides websites, many other platforms like social media, emails, digital ads, push notifications, etc., are essential to running a successful enterprise in the modern world. That means companies are generating endless digital content to keep their audiences engaged and buying.
Thankfully, a digital asset management system like https://www.encode.eu/ enables companies to mitigate the challenges of storing the large volumes of digital content they produce by consolidating it on a centralized location where it is easily retrievable. Additionally, these days, content departments and marketing teams don't just sit in the office all day, especially in a socially distanced age.
They share creative content like images and videos online through various sharing tools. That means execution and iteration may take longer than expected, hence slowing down online marketing campaigns and other workflows, which is not good for companies looking to drive more business growth.
Another trend pushing companies to implement digital asset management is attributed to the increasing production and consumption of digital content in recent years. Videos are coming to the center stage of all social media platforms, and the digital world is quickly adapting to that. That means digital asset management systems are inevitable for any company looking for efficient workflows to drive growth.
What is the role of digital asset management?
As earlier mentioned, digital asset management enables companies to consolidate all their digital content in a centralized location for easy access and retrieval 24/7 and simplifies collaboration among the stakeholders. Digital asset management is expected to be worth more than $10billion in 2026, with some of its growth attributed to the covid 19 pandemic that pushed many organizations to digital platforms.
A reliable digital asset management solution plays the following roles:
It simplifies the organization of digital assets by providing a centralized location whereby all stakeholders can store, organize, access, update and easily retrieve the company's digital files.
It enables the quick access of digital files since they can be organized based on different features known to everyone. That reduces the amount spent looking for files.
It enables better collaboration of different teams, ensuring that no one misses out on critical content updates and feedback.
It boosts the efficiency of the workflow in the business driving more growth and revenue.
final take
With more advances in technology, digital asset management systems are expected to grow more, adopting features like artificial intelligence to add more value to businesses in the future. Choosing a suitable digital asset management solution can help unlock your employee's potential to drive better digital campaigns.