Power over Ethernet (PoE) in Industrial Automation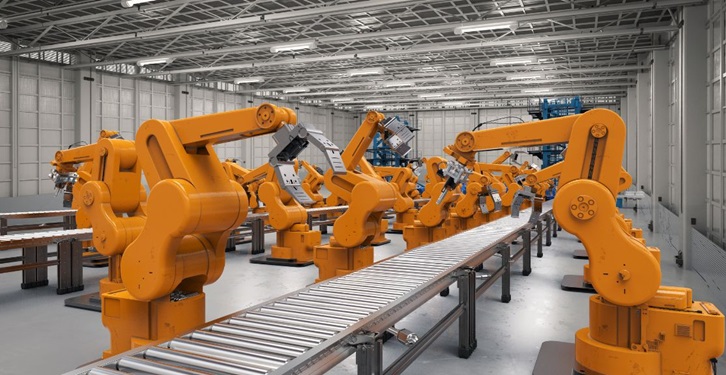 Using power over Ethernet (PoE) in industrial automation can save money and time. Power over Ethernet combines data and power in the same cable, allowing for greater flexibility and greater efficiency. This solution is especially beneficial in remote locations or where power supplies aren't readily available. It can also be installed without the need for electrical sockets and can use existing telephone or network cables.
Power over Ethernet is an innovative technology that allows Ethernet cables to transmit power and data simultaneously. It eliminates the need to install additional electrical wiring and can help industrial automation systems operate more efficiently. However, it requires professional electrical installers. PoE technology can support data rates of up to 10/100 Mbps and power budgets of up to 90W. It can connect devices as far as 100m apart. It has been used to power machines, sensors, and other industrial automation devices.
Ethernet cable transmits data on twisted pairs, called differential signalling. This makes it more reliable than single-wire designs. Differential signalling also helps to reject electromagnetic interference. It also allows the increased voltage in a wire pair to supply power without negatively impacting the data signals. Its widespread use in industrial automation is expected to continue into the future.
Factory automation relies on reliable equipment, which is why 24 Port PoE Switch are more popular in the manufacturing industry. Its greater communication distance, stable signal, and flexibility mean that manufacturers can optimize output and capacity of production lines. Further, it also simplifies installation, which makes it more efficient. POE also offers a more efficient means of powering connected devices in manufacturing facilities.
With PoE, industrial facilities can eliminate the need for professional electrical installers. All they need to do is plug networking cabling into the right equipment. PoE also enables you to monitor power consumption data over Ethernet. You can also install PoE during the construction phase of your industrial facility. It is a very low-cost and versatile technology that makes it easier to add new equipment without worrying about installation. This technology is a great alternative for industrial facilities of all sizes.
Network Components Commonly Found in PoE Installations
Power over Ethernet (PoE) installations can be an efficient way to add power to connected devices, while at the same time reducing costs. Adding power to each device requires only one cable, which can be run between the device and a PoE switch. The switch will detect the compatible devices and automatically turn on power. There are several types of PoE switches available, from cheap unmanaged edge switches to rack-mounted multiport units. Special splitters are also available for upgrading powered devices such as security cameras. These devices plug into the network connection and convert the power to a lower voltage suitable for cameras.
PoE installations typically contain two main components: power injectors and PDs. PDs are the natural endpoints of a link and can include WLAN access points, IP phones, and other devices. Midspan devices, also known as PSEs, are usually located near the PD. PoE extenders are used to extend the range of Ethernet networks to longer distances. A PoE extender allows Ethernet networks to operate beyond the normal 100-meter distance. While PoE extenders are an essential component for a PoE installation, they can also be useful for non-PoE-compatible devices.