How To Improve Your Online Visibility With Local SEO | A Beginners' Guide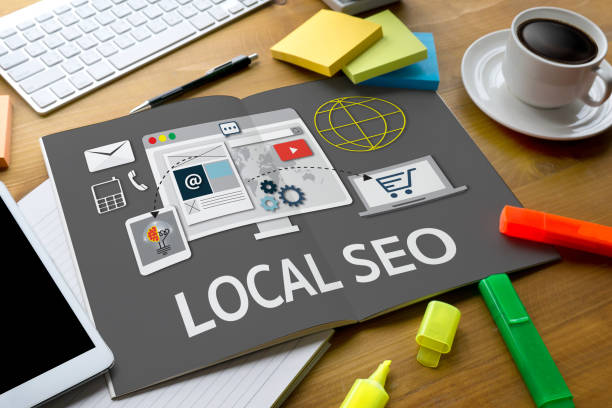 Image: iStock
Local SEO is a critical element of your digital marketing strategy, primarily if you operate a company that provides local services in one or more locations (e.g., a chain of coffee shops, a wedding photography studio, or a graphic artist).
It can be intimidating for small businesses to engage in local SEO. It's possible that your company doesn't have a specialized marketing department, and it's usually for business owners to feel overburdened by the managerial and advertising responsibilities that come with running a business.
It is acceptable to utilize a digital marketing agency or consultant to supplement your in-house skills and optimize your business locally. Still, it is crucial that you must understand what you're asking these experts to perform for you.
Thus, continue reading if you want to learn more about how local SEO may be used to raise your online visibility. By the end of the blog, you will have a solid understanding of optimizing a business to attract potential customers who use local search to decide which products or services to buy.
Let's start!
Why Is Local SEO Important?
Local SEO requires a customized and deliberate approach, which is different from generic SEO. It is one of the best strategies for marketing your company and will have long-term benefits for a long time to come. You can be quick to dismiss the idea or try to grasp how it works.
According to Web FX's local SEO statistics, 78% use the Internet to get information about local companies in their area more than once a week, and 21% search local businesses daily.
Customers expect quick answers to their queries about the best products and services available locally. You may lose out on potential clients who are willing to shop in your area if your business is not optimized for local search.
To put it briefly, local SEO is essential if you want your brand to remain current. It significantly boosts your visibility on search engine results pages (SERPs) because well-optimized local listings take precedence over organic listings.
Local SEO Strategies To Increase Your Online Visibility
It is essential to remember that local SEO is not a one-time task that you can complete and then leave alone. You must incorporate it into your marketing, which frequently crosses over with your customer service.
Following is a brief discussion of some of the most effective strategies to increase online presence using local SEO.
1. Keywords Research
You must conduct keyword research to determine the keywords to target before you begin using local SEO best practices. It is because, depending on where you are searching, Google will provide you with different results.
Keyword research is the method used by marketers to identify the most pertinent search keywords that individuals (and potential clients) enter into Google while looking for answers to a specific question (a keyword). Additionally, choosing the right keywords can help you overcome the challenges of SEO marketing.
But what about local keywords?
Local keywords are terms that individuals search for based on their geographical location. In other words, people are more likely to seek out businesses in their immediate vicinity. Include the names of the areas you serve in your blog entries and website content.
Image: freepik
Here are some tips to effectively conduct local keyword research and use those keywords for the local SEO of your business.
List the topics that are relevant to your business
Identify keywords relevant to those themes
Find local variants of those keywords
Use localized and Long-Tail Keyword
Gather keyword statistics such as search volume and difficulty (and CPC in case you are going to use paid ads)
Optimize your website for these keywords
To target local keywords, use location pages
2. Google My Business
Google My Business, formerly known as Google Local, is a profile of your company on Google that contains data that was provided by both you and your clients. The most crucial action you can take to optimize for local search, given Google has a 92% market share, is to claim and improve your Google My Business listing.
How can you manage your Google My Business profile?
The process of managing your GMB is relatively simple
Check that your GMB account is active and logged in
Google your brand name
Access your profile from the menu just above the search engine results
To update or add information, select Edit info
To publish on Google, click Create a post
Google My Business is merely a business directory. However, it is significant because it directly impacts Google search results and boosts your local SEO. Google's search engine results pages incorporate a number of elements from Google My Business.
These factors will set your company apart from organic search results, which are being pushed down the SERPs in favor of local search results, featured snippets, answer boxes, carousels, paid ads, and more.
3. Use Online Business Listings To Your Advantage
There are numerous other citation websites that can assist you in increasing your local SEO in addition to Google My Business. Your local SEO will improve as a result of adding your company's name, location, and phone number to these directories.
Image: freepik
You can post your company profile on websites like Yelp, Yellowpages, Facebook, Superpages, Foursquare, Apple Maps, and Bing. Moz has a well-referenced list of the most popular citation websites for your business type and location.
The following elements must be in your company listing.
Name of the business (creative business name ideas )
Phone and address information
A backlink to your site
A detailed description of your business
All the information should be the same in all directories.
4. Google Local Pack
The Google Snack Pack, also known as the "Google 3 Pack," is a unique prioritized area of the Google search engine results pages that appears for searches with a local focus. It highlights three businesses and provides a sneak peek of their Google My Business details, including their address, phone number, position on Google Maps, and customer ratings.
Aside from covering all the basics of website SEO, the two key ranking elements for the Google Local Pack are Business Information and Google Reviews.
● Business Information
It's crucial to include as much content as you can on your Google My Business page, including your business description, categories, services, complete address, phone numbers, opening hours, photographs, images, and website URL. This is because this information is a significant ranking element for the Google Local Pack.
● Google Reviews
Google reviews are yet another significant ranking factor for the Local Pack. The Local Pack is more likely to show up for businesses with a more substantial number of high-quality, varied Google reviews. It's time to start requesting Google reviews from your clients if you haven't already. If they request help, Google has a thorough guide on how to submit ratings and reviews to locations.
Image: freepik
5. Local Citations
Citations are a critical component that Google considers, along with links and ratings, when determining how to rank businesses in their local search results. A local citation is any online mention of your business that includes your business name, address, phone number, and website address.
Apart from this, do you know about NAP citations?
NAP is an acronym for Name, Address, and Phone. It plays a significant role in local SEO and affects the local search results that Google displays. On the Internet, NAP information is frequently referred to as citations.
6. Local Link Building
Whatever your opinion on link building, the reality is that backlinks are crucial to SEO and that Google considers links to be one of the critical components of an effective SEO strategy. The same is true for local SEO.
Local link building is the process of establishing a firm at the top of geo-targeted keywords by constructing locally relevant links from regional organizations, publications, organizations, community activities, and business alliances.
Local links are crucial in helping small and medium-sized enterprises make their websites more relevant to their community. It means that such activity can contribute to the development of backlinks to your website from reliable local companies from the perspective of local SEO.
Image: freepik
The following are some pointers for obtaining high-quality backlinks:
Make your website's content of the highest caliber possible to encourage people to link back to your content
Guest blog on well-known websites with high domain authority
Engage with regional influencers via email or social media to get them to backlink to your website
7. Relevant Local Schemas
Schema markup is a kind of structured data that simplifies the job of web crawlers and aids search engines in comprehending the content of your website, despite the fact that it is not a ranking criterion.
It is a success if you can make Google more efficient at matching your page to an appropriate query. Schema markup can assist in bringing up rich results in search results that highlight extra details like breadcrumbs, feedback, FAQs, and site links.
Applying schema correctly before testing and verifying your markup is crucial because mistakes can prevent you from getting those rich results. You can use Chelsea Alves' excellent introduction to local markup and rich results as your starting point when incorporating this method into your local SEO plan.