Benefits of Utilizing Grant Management Software for Recipients of Funds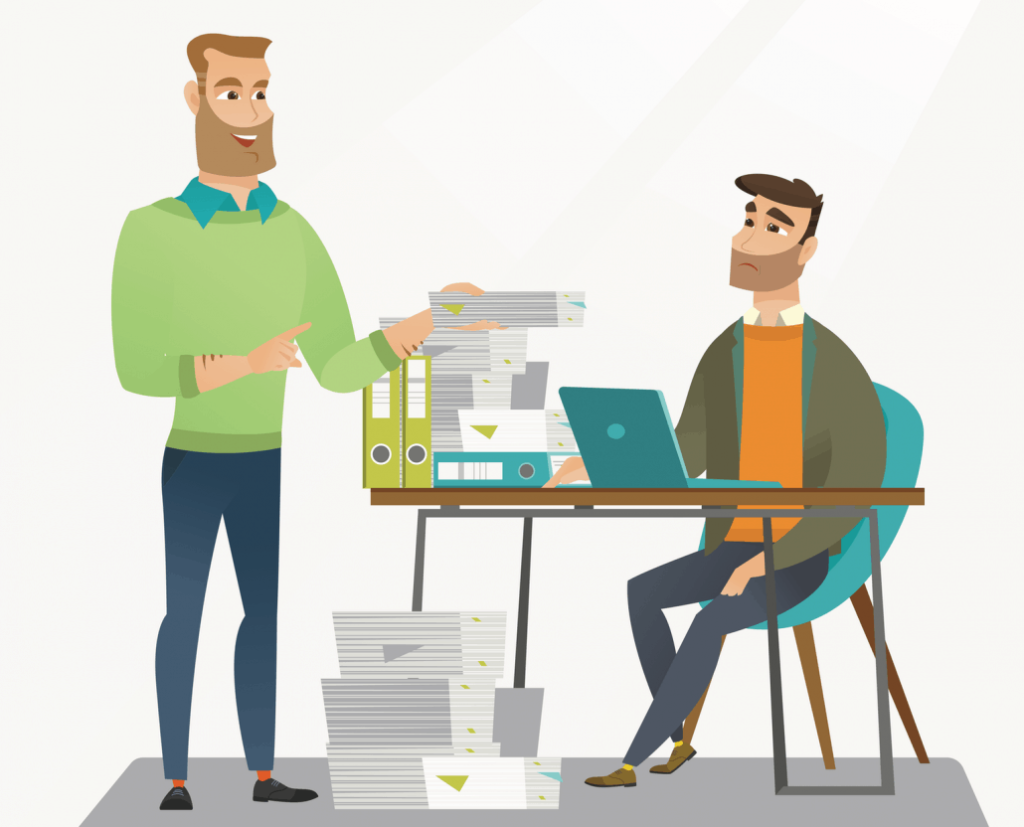 GivingData's grant management software has matured into a must-have tool for effective grant administration. Our program enables grantees to combine operations, improve processes, and maintain compliance with reporting criteria. Grantees may improve program effectiveness and overall success by better-managing money and measuring progress using technology. This enables grantees to assist a greater number of people or organizations, which benefits everyone involved. It is necessary for management to have a grasp of which applications are needed and which applicants are not essential. In this blog article, we'll look at some of the most significant benefits that your company will get as a consequence of effectively using a grant management software system.
Enhance the Effectiveness and Efficiency of Your Grant Management
When grantees utilize GivingData's grant management software, they may rapidly save and access grant files in a centralized location. This avoids the need to trawl several print or electronic publications in order to receive the grant information. The system offers grantees their very own dashboard, from which they may access information on ongoing and closed awards, as well as active applications and declined applications.
Grant administrators may also profit from such software by acquiring a better understanding of their granting process. The ability to create reports, analyze performance over time, connect with important stakeholders, and a range of other features gives them a superb tool for managing grants more effectively.
Since grant management software has storage capabilities, applications, and reporting tools may be conveniently accessed whenever grantees or grant managers need them. Since everything relevant to the grant, from the evaluations to the correspondence, is kept in a single, readily accessible area, this considerably helps to streamline the grant life cycle. Moreover, when routine tasks like grant monitoring and reporting are automated, grantees may devote their resources to more pressing issues. This has no effect on the work's quality or correctness. When viewed as a whole, it produces an environment that is communicative and transparent, which in turn makes it simpler for the organization to carry out its mission.
Grant Management Processes Should Be Automated
Grant recipients may benefit from grant management software's simplification of grant award procedures and automation of routine tasks. Not only does the software assist in simplifying and standardizing the process of applying for grants, but it also makes it easier for grant administrators to study each application and come to a conclusion about that application. Moreover, it keeps track of reports and payments and enables transparency in tracking project progress in real-time. This guarantees that success is accomplished while responsibility is maintained. Grant management software has altered the grant-giving process in several ways, making what was formerly a challenging task easier and more successful.
Improve Grant Monitoring
Grantees may benefit from a number of data and dashboards provided by contemporary grant management software. These tools provide grantees with detailed information on how grants are performing. As a consequence of this improved knowledge, grantees will be better equipped to present accurate and trustworthy reports, and they will also have a better grasp on the progress being made in granting funds. This may help to ensure that all of the assignments assigned to you are completed on schedule without sacrificing the quality or accuracy of the work. In addition, good management promotes the timely submission of reports, which is crucial for the preservation of accurate financial records and the successful execution of projects.
Enhance Grantors' and Grantees' Communication
Grant recipients may improve communication and interaction with their donors by adopting grant management software. GivingData's grant administration platform allows applicants to get application updates and engage directly with the grant manager. This is a benefit that few applicants have prior to becoming grantees, and it is exclusively offered via GivingData's platform. Moreover, the software simplifies the communication process, making it simpler for the donor and grant recipient to stay in touch during the grant application and approval process. Compliance with the grant terms is made considerably easier by the fact that notifications of any changes or amendments are given directly to each party.
This type of successful communication tool encourages the formation of a collaborative relationship between grantors and grantees, allowing both parties to devise an efficient long-term plan that optimizes their respective impacts on the community, not to mention that the level of openness allows both sides to have a more trustworthy connection.
Encourage Adherence to Grant-Making Regulations
Grant management software is a fantastic tool for assisting in reducing the challenges associated with ensuring that all of the key components are completed and reported accurately. This software not only streamlines tasks like reporting and spending monitoring, but it also pushes grantees to always comply with federal grant restrictions. This helps grantees avoid any possible time delays or rejections owing to mistakes or non-compliance, both of which may be prevented with this program.
Moreover, grant management software may maintain track of many pieces of information at the same time, such as requests, requirements, payments, interactions, and significant events that occur over the course of several years. This tool is helpful for ensuring that grant rules are followed precisely. Individuals who work with government grants should consider investing in reliable grant management software as a consequence of this since it is an extremely wise alternative.
Administrative Costs Should Be Reduced
Due to escalating expenditures, it is vital to decrease administrative costs whenever and wherever it is practical to do so. Grant management software may make the application and selection of grant recipients considerably simpler and more efficient. Users may automate interaction with grantors and grantees, as well as more accurately monitor rewards. As a consequence, the time and money needed to manage grants effectively are greatly reduced. Moreover, since this tool automates a substantial percentage of the grant-related work, it is feasible to free up staff employees to concentrate on other jobs or initiatives. Overall, the usage of this kind of software may be stated to be of considerable benefit in cutting administrative expenditures while maintaining good grant management.
Every Effort Should Be Made to Increase Trust and Transparency
Grantees must have access to all relevant and critical information when working on a large project in order to have the best chance of success. In the absence of such goods, the grantee may get the perception that they do not have the necessary resources to perform the work. It is simpler to create trust between grantors and grantees when both sides understand the grant's aims and timeline. The wording of this sentence is a little different from the rest of the sentence, but it's the same idea. Grantees may have a better grasp of what is expected of them and acquire real-time information about the status of their grant awards owing to grant management software. This increases the likelihood that grantees will understand what is expected of them and will be able to complete all procedures in a timely and correct way.
Moreover, the majority of grant management software offers a secure location for grantors and grantees to retain important papers related to the award. This not only ensures that all data is safe and secure but it also promotes transparency among the numerous stakeholders engaged in the grant process.
Have a Look at GivingData's Grant Management Software
While looking for grant management software for your charity organization, it is important to examine not just your organization's needs but also the benefits obtained by the many other parties involved in the grant process. GivingData's contribution management software allows you to accomplish both of these objectives without risking any of the benefits that come to your own organization. You get all you need and then some, with the extra benefit of being able to assist your grantees, who in turn will help you. Try GivingData's grant administration software today at www.givingdata.com and experience how much simpler it is to handle grant awards!